Mario Taddei

E se…?
What if…?
IL MULTIVERSO FANTASTICO DI
LEONARDO DA VINCI
MACCHINE MISTERIOSE, CODICI e ARTE DIGITALE
Sogni, fantasie e nuove opere d'arte ispirate dai manoscritti e dalle opere di Leonardo da Vinci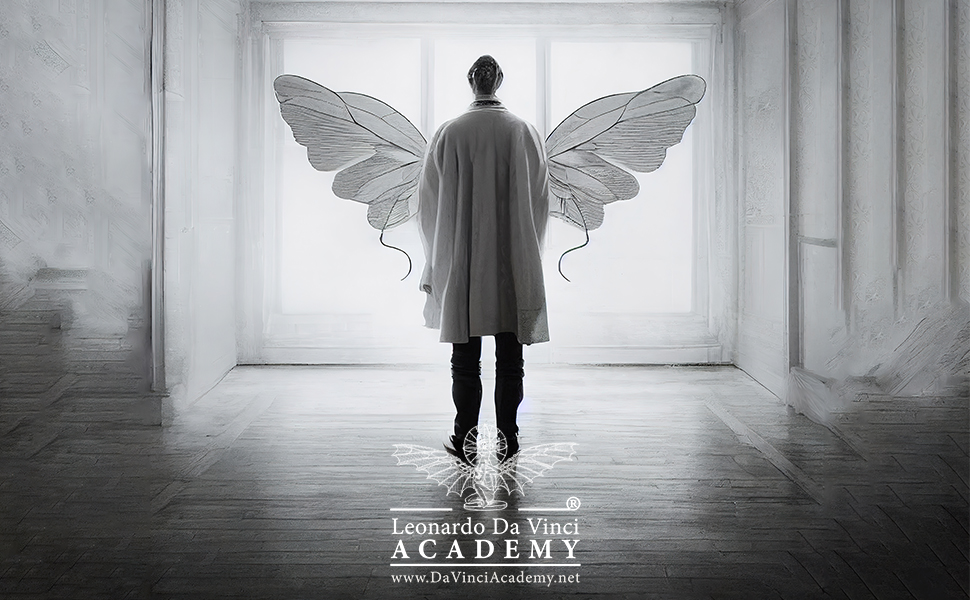 "Se la Gioconda fosse stata una statua di marmo?

E se Leonardo avesse scolpito il David al posto di Michelangelo?
Se un "altro Leonardo", in un altro universo, avesse studiato una libellula aliena, come sarebbe cambiato il suo progetto della macchina volante?

Un viaggio artistico digitale fantastico, opere, progetti e macchine curiose, strane ed incomprensibili.Centinaia di inedite illustrazioni fantastiche ispirate alla storia e ai manoscritti di Leonardo da Vinci, un omaggio a Leonardo dall'era digitale.
Mario Taddei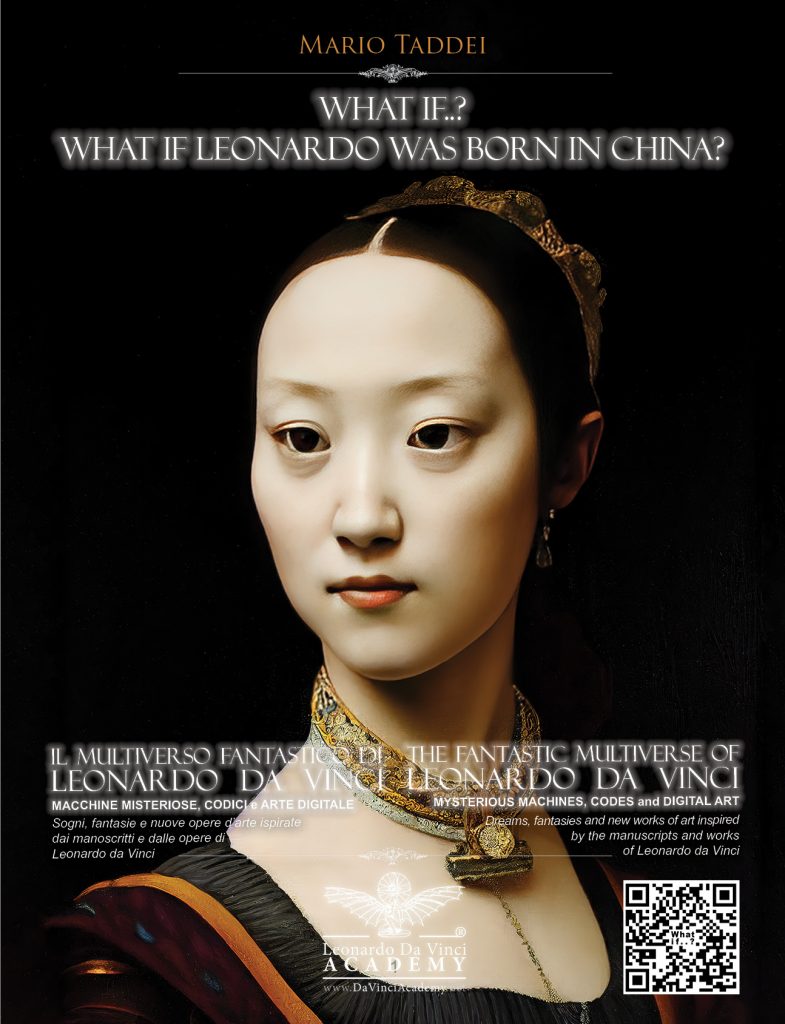 In Vendita su AMAZON
Versione in ITALIANO
Paperback ISBN: 9798353744504 – https://www.amazon.it/dp/B0BFTW93ZD
Hardcover ISBN: 9798353388982 – Coperina rigida – https://www.amazon.it/dp/B0BF34MMK1

English Version
Paperback ISBN: 9798353389064 – https://www.amazon.com/dp/B0BF35JG9T
Hardcover ISBN: 9798353389231 – https://www.amazon.com/dp/B0BFJ1SSYF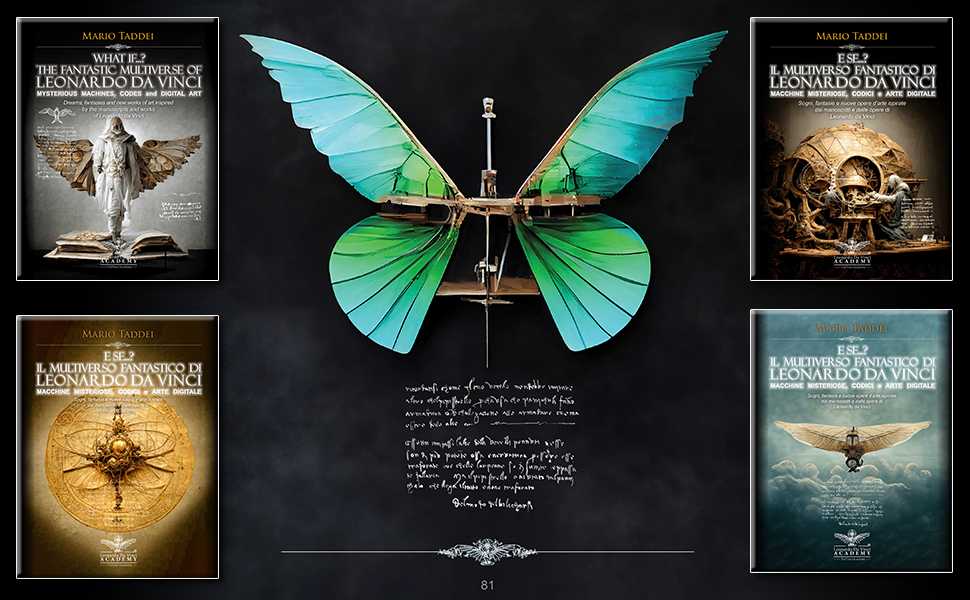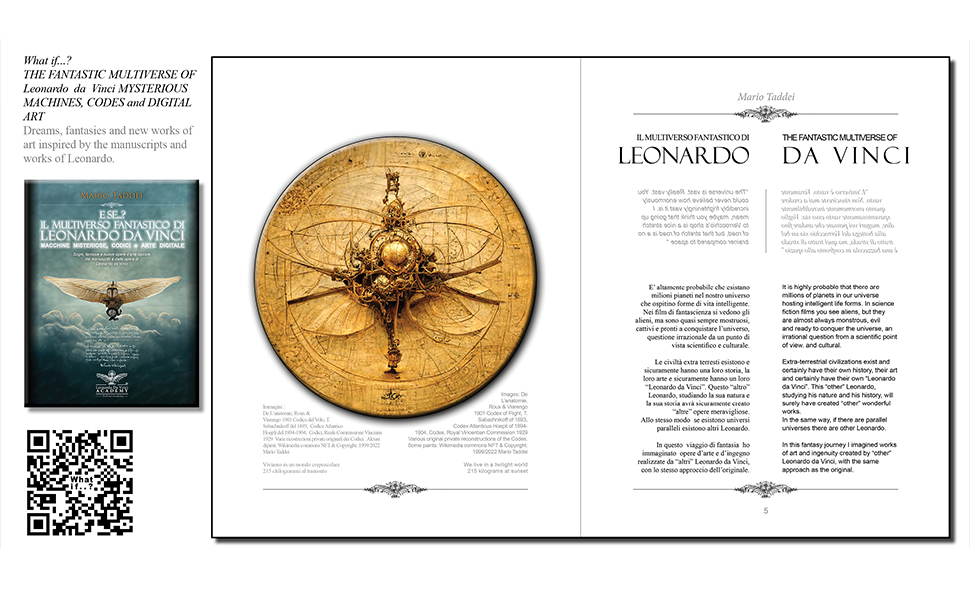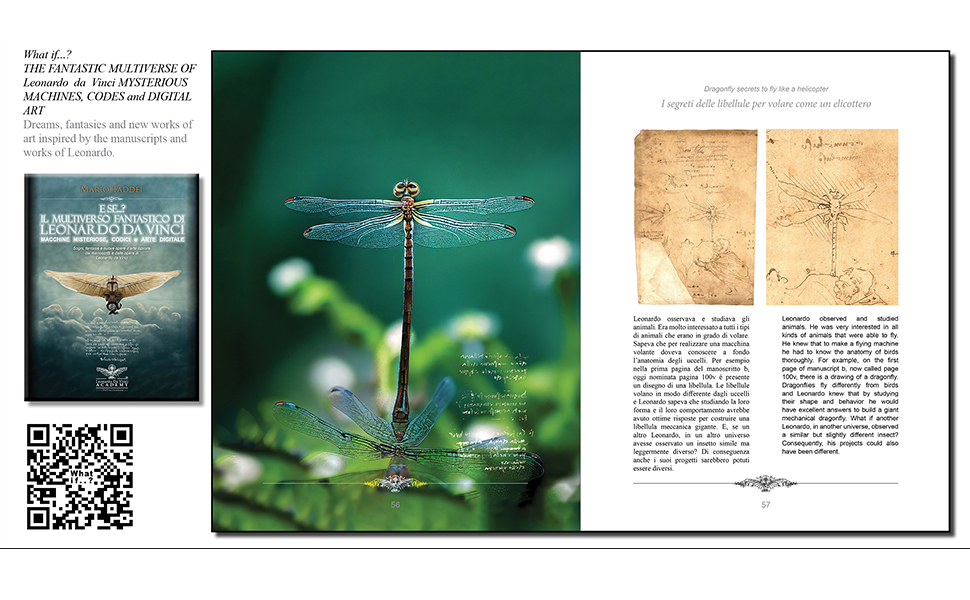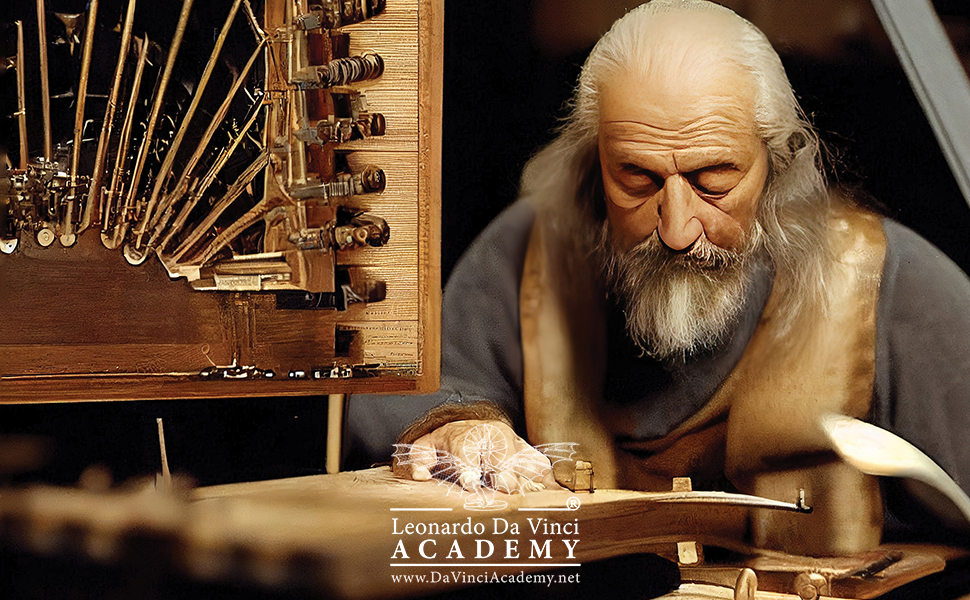 Indice:
UN FANTASTICO MULTIVERSO
D'ARTE E DI MACCHINE
Storia , bufale e fantasia
Leonardo da Vinci
Nascere in Italia nel Rinascimento
E Se…potessimo immaginare un Leonardo da Vinci diverso?
La coppa misteriosa e la quadratura del cerchio
Il progetto della statua in marmo della Gioconda
Il fantastico leone meccanico di Leonardo
Lo scrigno con i segreti della meccanica di ogni cosa
Il sogno di volare come un angelo
I segreti delle libellule per volare come un elicottero
Una vite aerea gigante per volare come un seme d'acero
Farfalle e pesci volanti, l'ispirazione dalla natura
Macchine volanti con quattro ali ispirate alle farfalle
Il codice sul volo degli uccelli e la macchina volante filoguidata
I misteriosi congegni del carro mobile programmabile
L'uomo macchina, l'ultima frontiera della ricerca
Il progetto della bicicletta è sicuramente di un altro Leonardo
La bicicletta volante Leonardo
Il mistero del vecchio re barbuto scambiato per ritratto
La scultura del David di Leonardo
Strumenti musicali fantastici e improbabili
Un congegno ad orologeria misterioso ed affascinante
Il manoscritto dello Zodiaco, Terra, Mercurio, Venere e la Luna
Il meraviglioso planetario meccanico per la festa del paradiso
Il gioco dello stimolo visivo e le rappresentazioni fantastiche
Il fascino delle macchine misteriose
MARIO TADDEI
BIBLIOGRAFIA BREVE sul Vero Leonardo
COLLEGAMENTI WEB
LEONARDO DA VINCI ACADEMY of DIGITAL ARTS AND VIRTUAL REALITY
---
Edizioni: Leonardo Da Vinci ACADEMY©
www.MarioTaddei.net
www.DaVinciACADEMY.net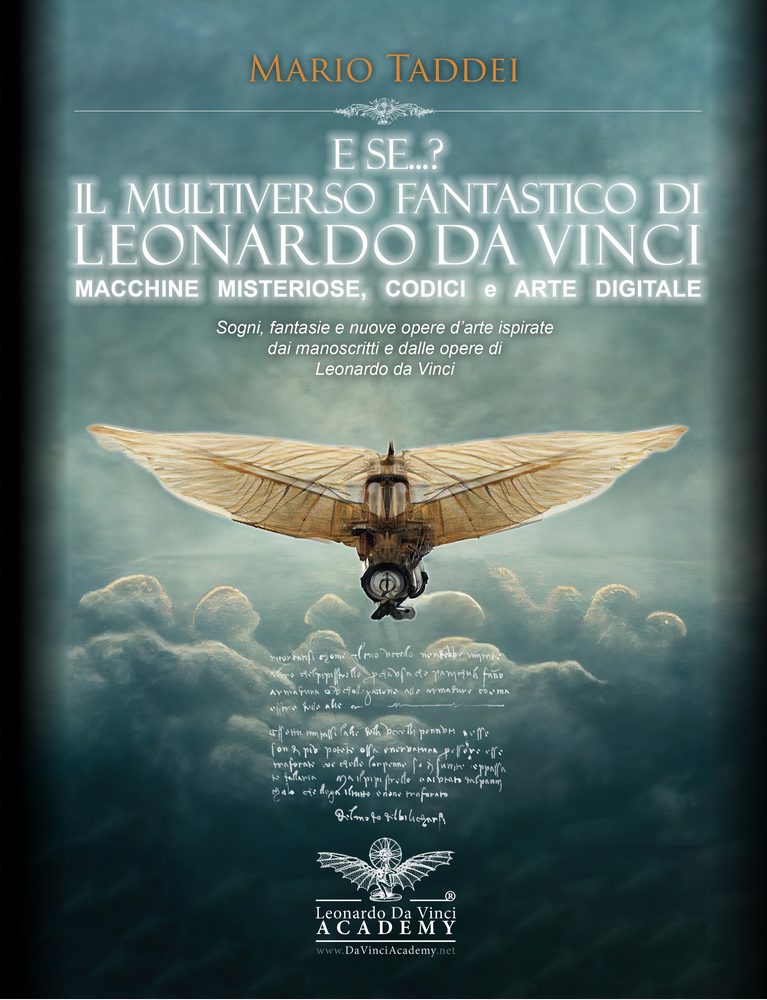 Paperback ISBN: 9798353744504 – https://www.amazon.it/dp/B0BFTW93ZD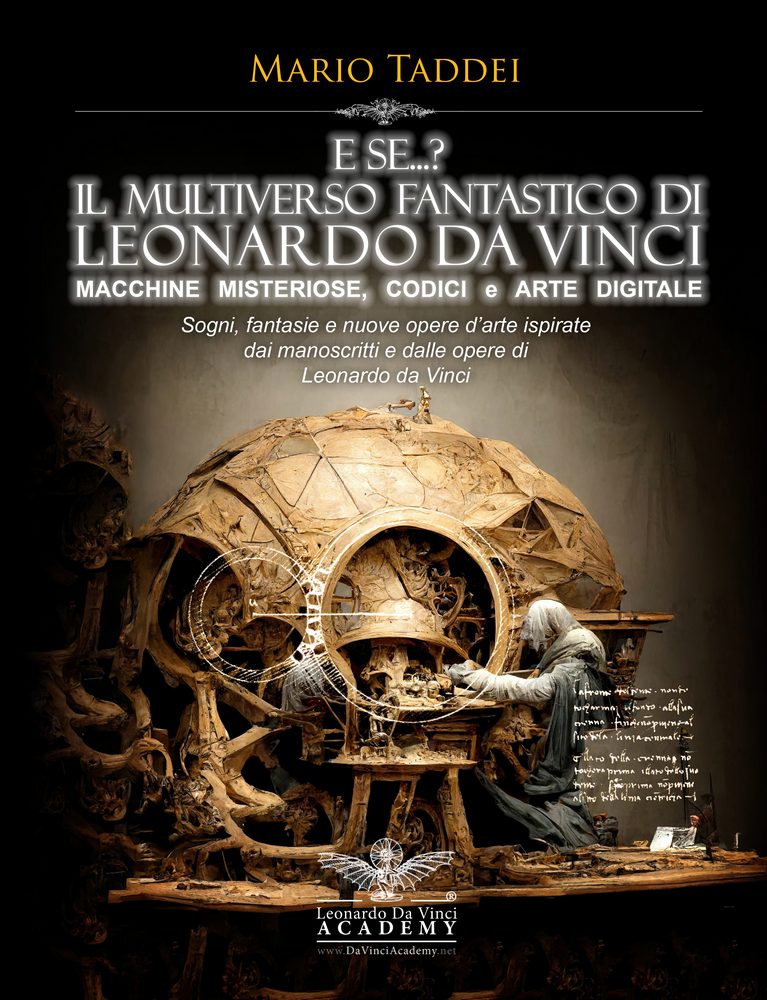 Hardcover ISBN: 9798353388982
Coperina rigida – https://www.amazon.it/dp/B0BF34MMK1
ENGLISH

Mario Taddei

What if…?
THE FANTASTIC MULTIVERSE OF
Leonardo da Vinci
MYSTERIOUS MACHINES, CODES and DIGITAL ART
Dreams, fantasies and new works of art … manuscripts and works of Leonardo da Vinci
What if the Mona Lisa was a marble statue?
What if Leonardo had carved David in place of Michelangelo?
If "another Leonardo", in another universe, had studied an alien dragonfly,
how would his design of the flying machine have changed?
A fantastic digital artistic journey, curious, strange and incomprehensible works, projects and machines. Hundreds of unpublished fantastic illustrations inspired by the history and manuscripts of Leonardo da Vinci, a tribute to Leonardo from the digital age.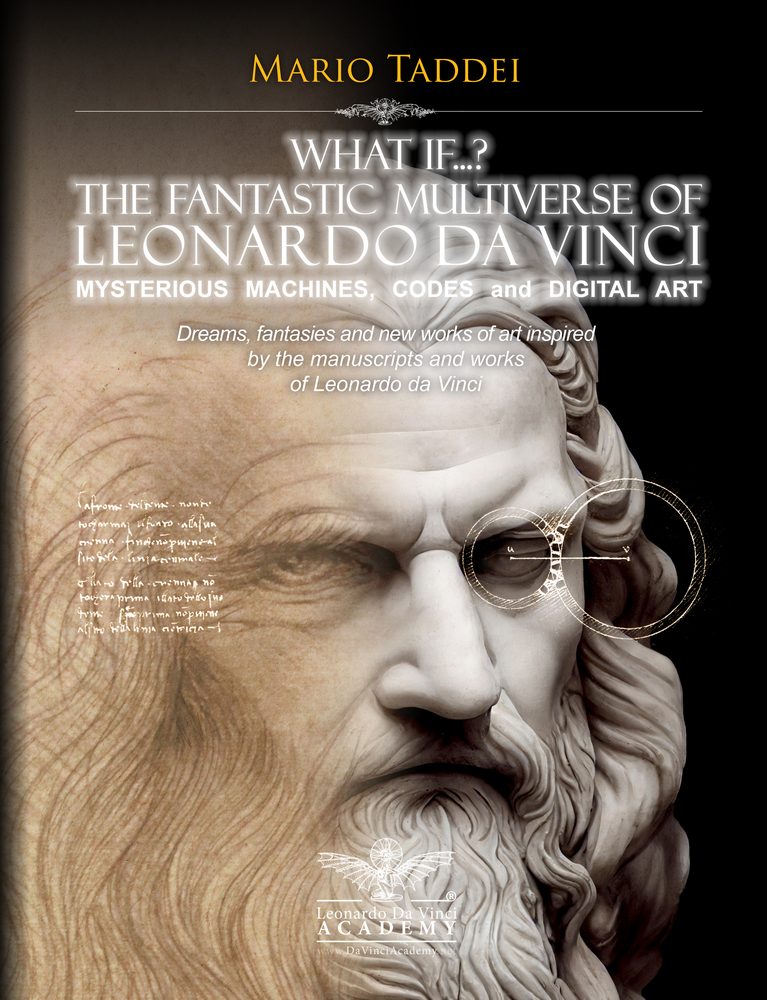 English Version
Hardcover ISBN: 9798353389231 – https://www.amazon.com/dp/B0BFJ1SSYF
If there was the possibility of a multiverse, an infinite possibility of worlds to explore with the imagination, why not imagine the projects of other Leonardo da Vinci.
This fantastic, irreverent and crazy game is also useful for understanding the real Leonardo.
What was, for example, the Last Supper? Was "story" true?

No, because, the scene painted by Leonardo represented an imaginary Jesus, not a historical one, in an invented environment, painted by the artist to create a new "visual story".

I hope these "visual stories" help stimulate the imagination and creativity of the viewer.
Curiosity will also lead you to discover Leonardo's real manuscripts and how much fascination they still represent for everyone.

Mario Taddei

Index:

A FANTASTIC MULTIVERSE
OF ART AND MACHINES

History, fakes and fantasy
Leonardo da Vinci
Born in Italy in the Renaissance
Leonardo is one, nobody and a hundred thousand, Leonardo is us.
What if … we could imagine a different Leonardo da Vinci?
The mysterious cup and the squaring of the circle
The project of the marble statue of the Mona Lisa
Leonardo's fantastic mechanical lion
The treasure chest with the secrets of the mechanics of everything
The dream of flying like an angel
Dragonfly secrets to fly like a helicopter
A giant aerial screw to fly like a maple seed
Butterflies and flying fish, inspiration from nature
Flying machines with four wings inspired by butterflies
The code on the flight of birds and the wire-guided flying machine
The mysterious devices of the programmable mobile chariot
The mysterious devices of the programmable mobile chariot
The bicycle project is certainly by another Leonardo
The flying bicycle Leonardo
The mystery of the old bearded king mistaken for a portrait
Leonardo's David sculpture
Fantastic and unlikely musical instruments
A mysterious and fascinating clockwork device
The manuscript of the Zodiac, Earth, Mercury, Venus and the Moon
The wonderful mechanical planetarium for the feast of heaven
The game of visual stimulus and fantastic representations
The fascination of mysterious machines

Author MARIO TADDEI
SHORT BIBLIOGRAPHY on the True Leonardo
LINKS
LEONARDO DA VINCI ACADEMY of DIGITAL ARTS AND VIRTUAL REALITY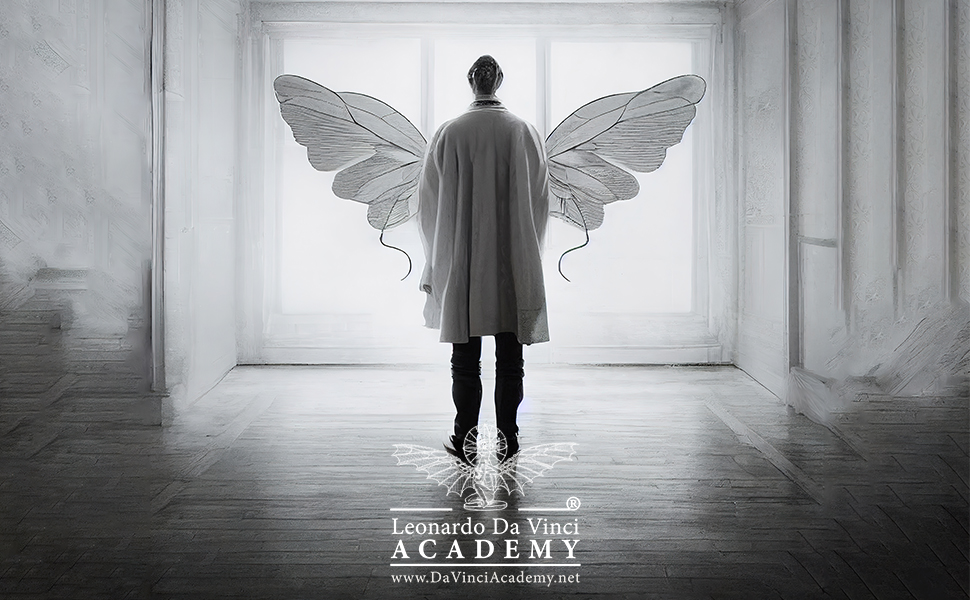 Mario Taddei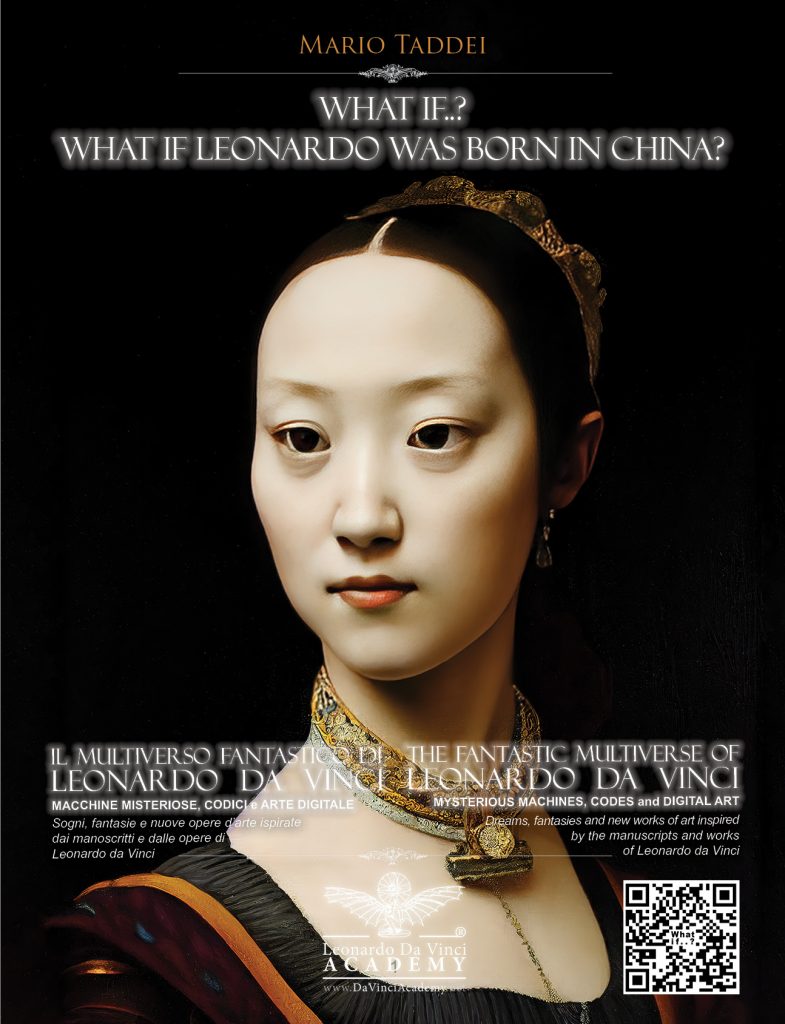 English Version
Paperback ISBN: 9798353389064 – https://www.amazon.com/dp/B0BF35JG9T
Hardcover ISBN: 9798353389231 – https://www.amazon.com/dp/B0BFJ1SSYF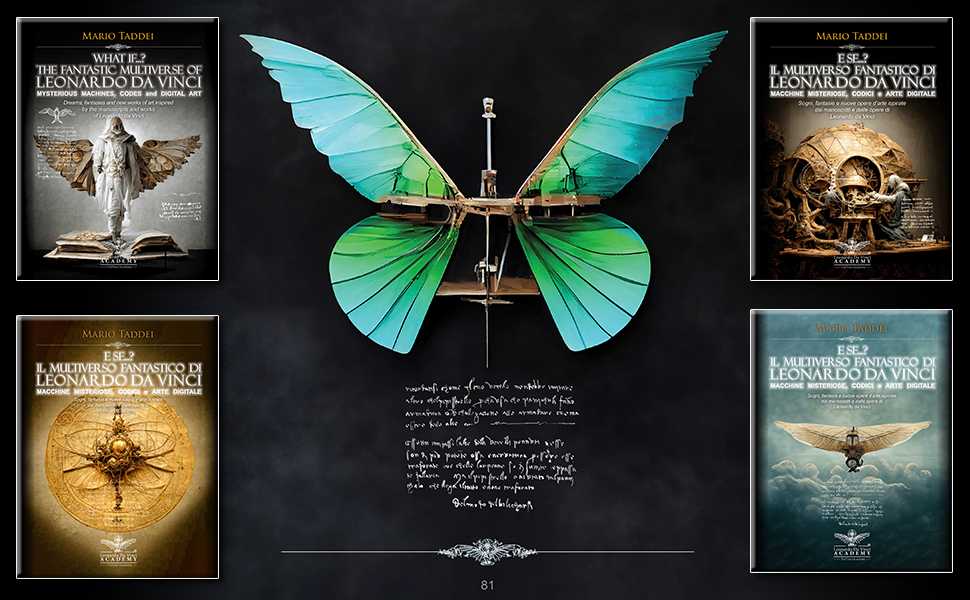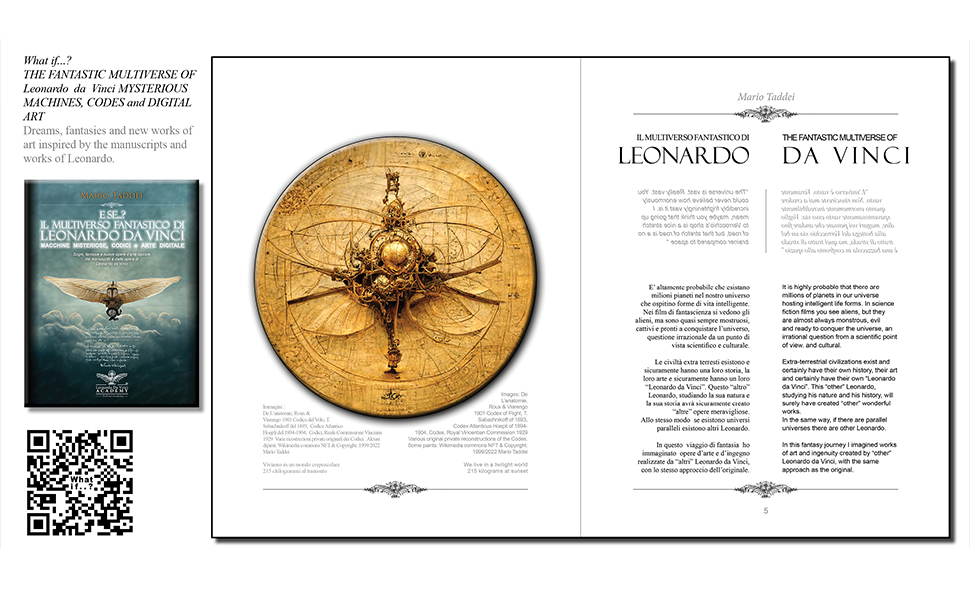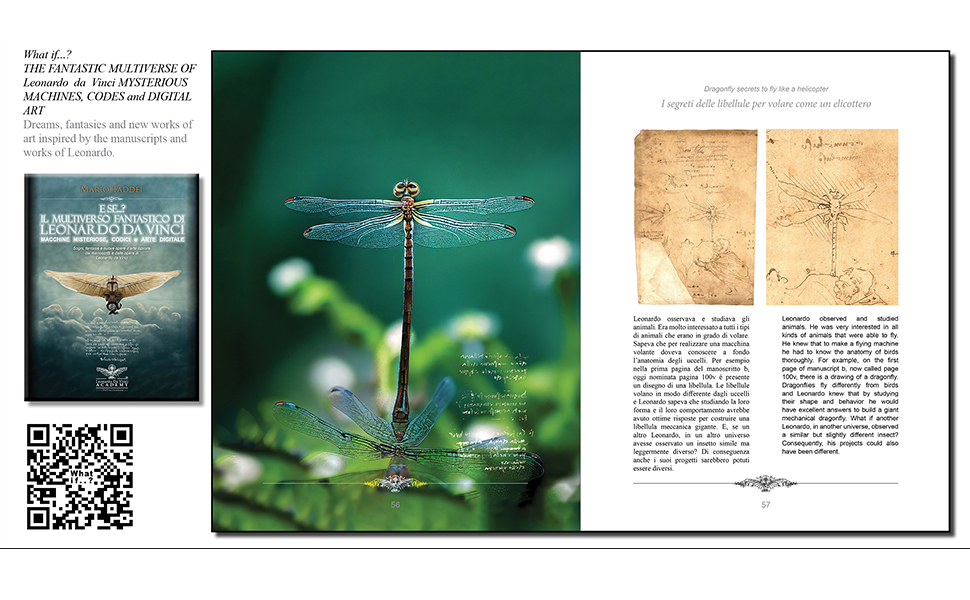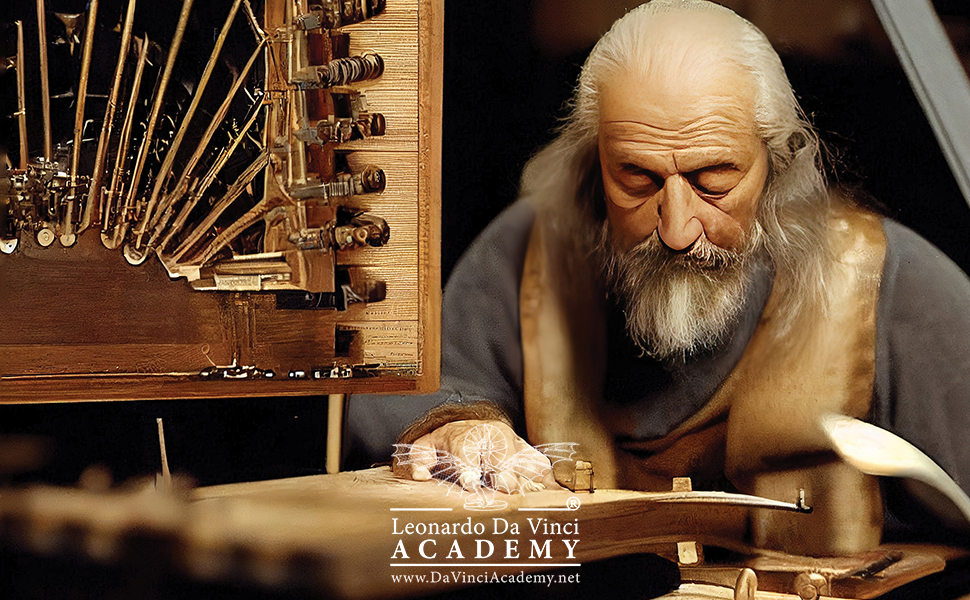 ---
Publisher : Leonardo Da Vinci ACADEMY©
www.MarioTaddei.net
www.DaVinciACADEMY.net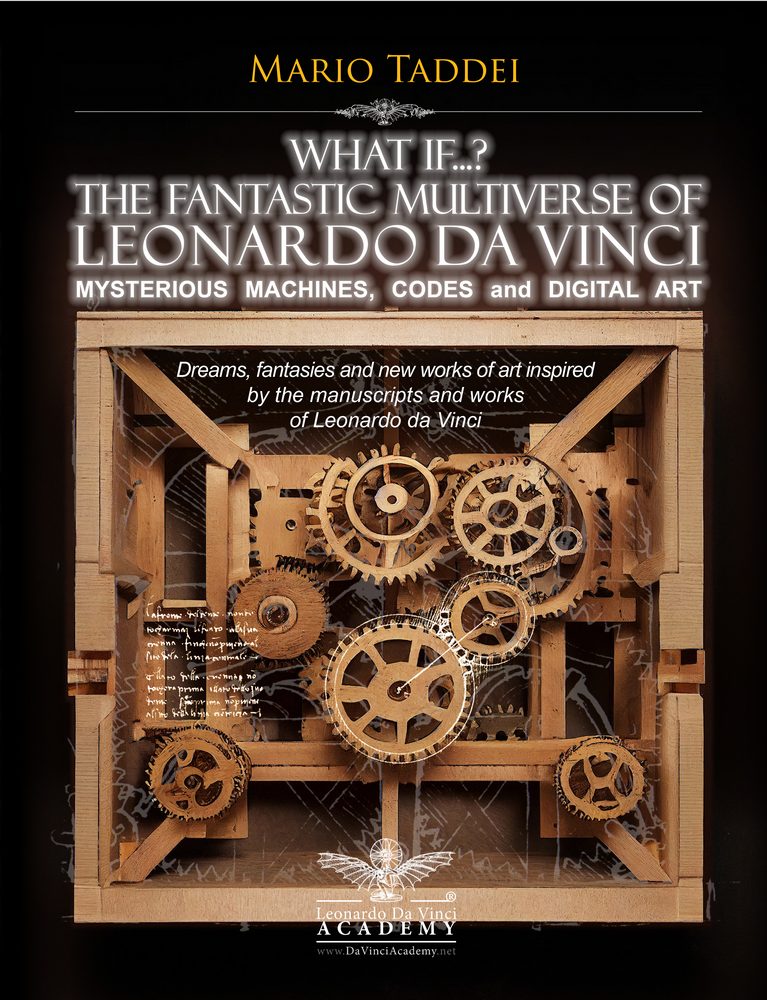 English Version
Paperback ISBN: 9798353389064 – https://www.amazon.com/dp/B0BF35JG9T